High Point Market Style Report with Neal Edwards
Posted by Meredith Carrozza on Apr 14th 2022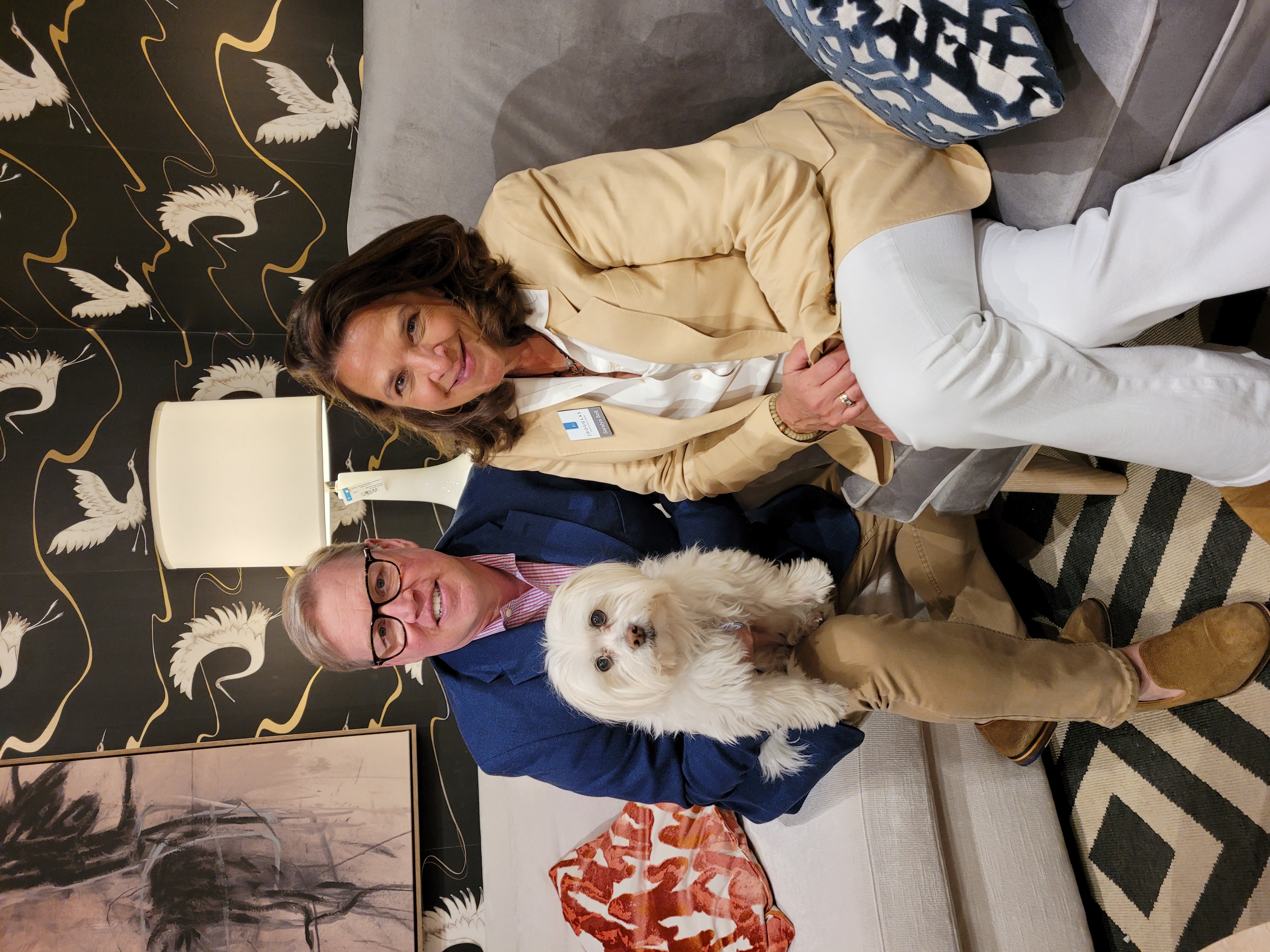 Pierre, Neal, & Saralyn
Neal Edwards has been an important fixture at Worlds Away for over 20 years. He currently serves as our Executive Creative Director and styled our fabulous Spring 2022 High Point showroom. Read below to get this market maven's inside scoop!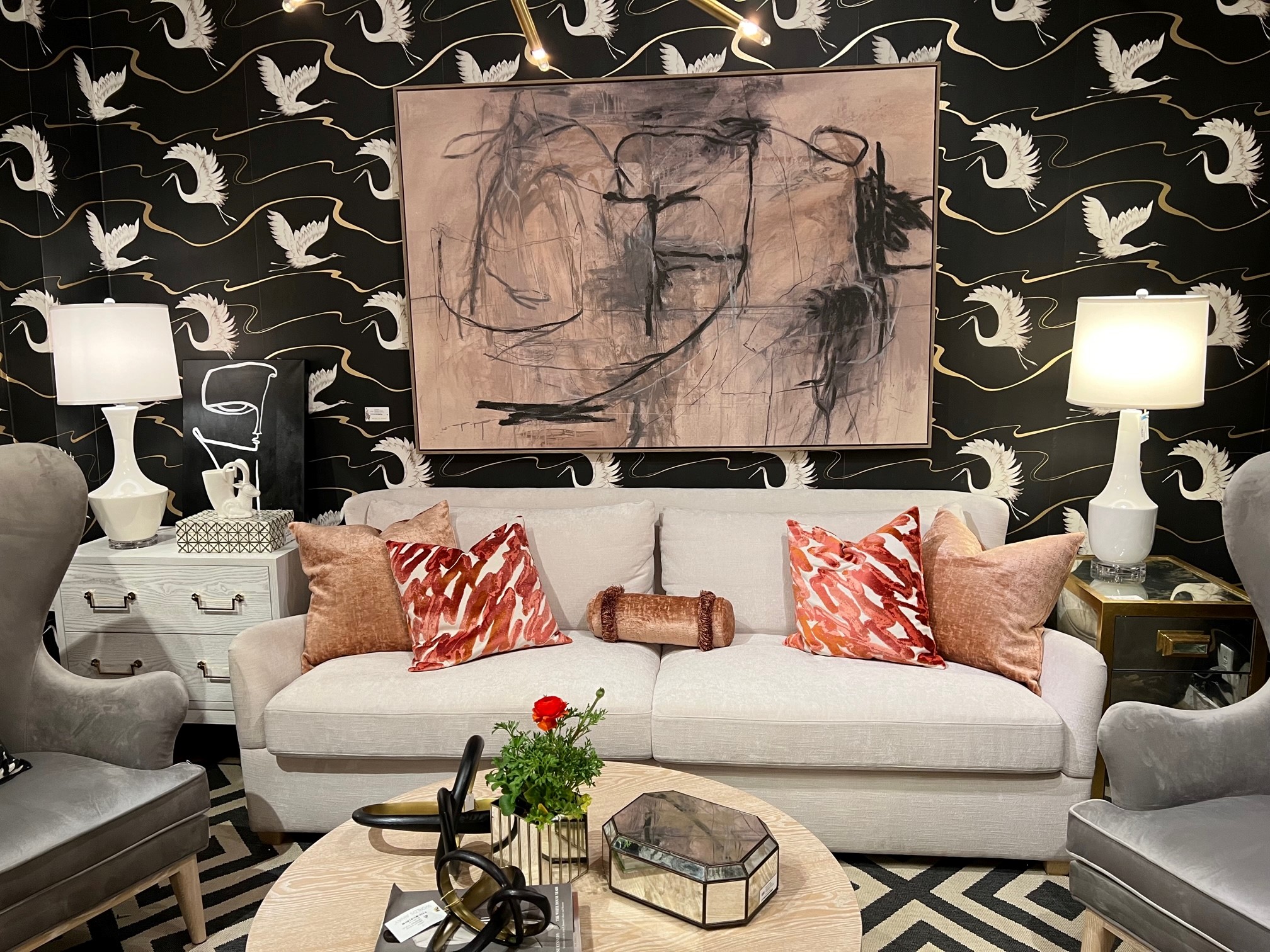 Featured SKUs: Sofa - Kaleb IVY; Coffee Table – Oslo CO; Chairs – Frisco GRY; Side Tables – Kenna WWO; Cisco G; Lamp – Bridget WH; Accessories – Aurora, Hitch LG & SM, Box OCTAM
What style trends did you notice at market?
We received positive feedback from customers on our use of colors in the showroom. We used a lot of dramatic, black York wallcoverings, and I mixed in bright colors that really popped next to our cerused oak and natural cane collections. It was a big hit! A creative way to show off how versatile our neutrals can be, without going the standard monochromatic direction, is by incorporating cheerful fabrics and colorful artwork!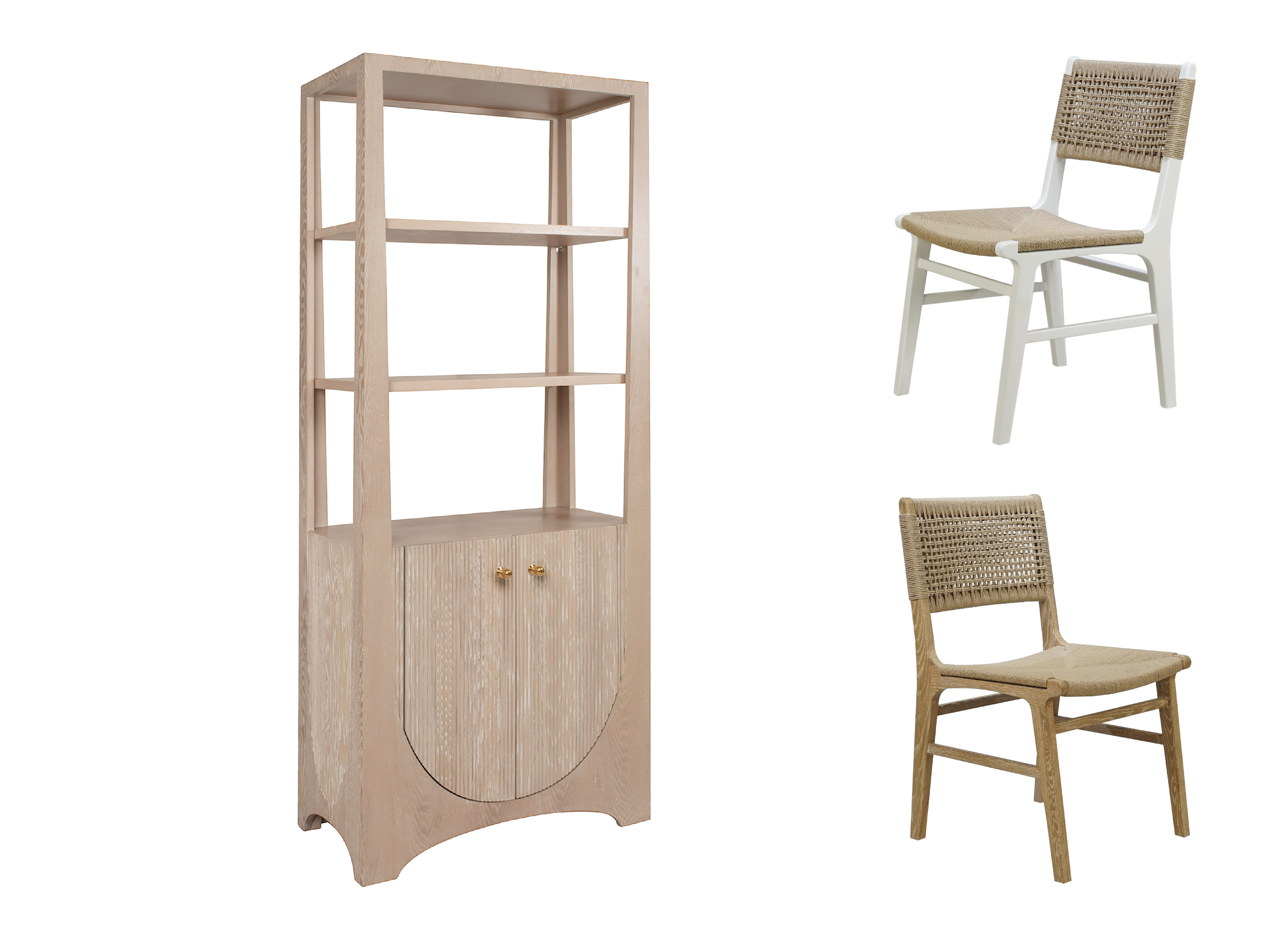 Featured SKUs: Etagere – Young CO; Chairs - Monroe WH, CO
What Worlds Away new introductions garnered the most interest?
I would say the Young fluted etagere in cerused oak grabbed a lot of attention thanks to the stunning scalloped detail on the doors, but the Monroe handwoven dining chair was by far our biggest seller.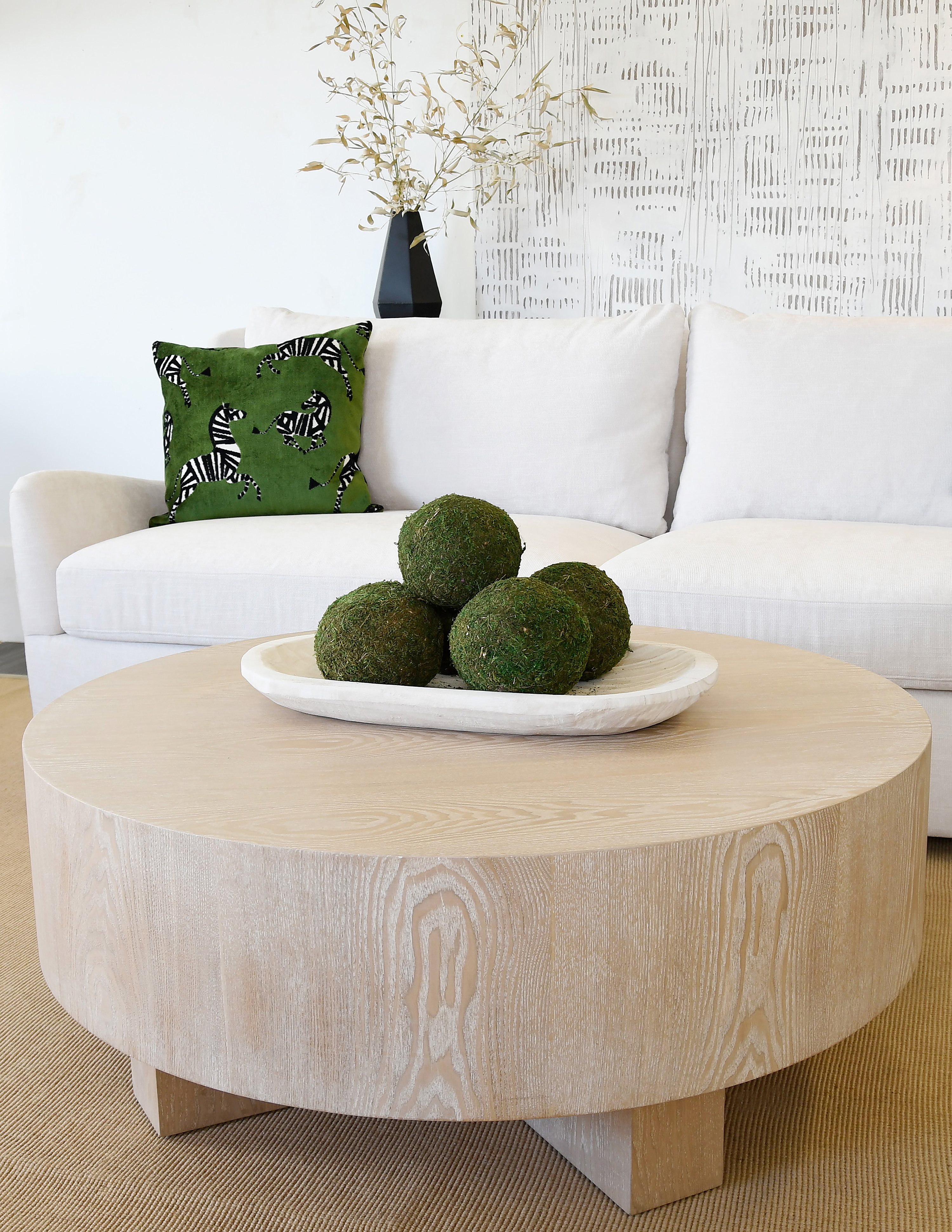 Featured SKUs: Coffee Table – Oslo CO; Couch – Kaleb IVY
What new introduction is your personal favorite?
How would you style it?
The Oslo coffee table in cerused oak. I love the thick top with cross base. It can be used in a single application as the star of the show or in a set of three where you have a lot of space to fill. It's a statement table without overpowering a room and is fantastic for any transitional space.
Missed us at High Point Market? You're in luck! We captured our full showroom for your to explore.
Click here to take a look!