Install day at Rhodes AOII house with Abbe Fenimore and Mary Faith Gregory!
Aug 21st 2020
This has been months in the making, and we are so excited to finally get to tell you about it! Abbe Fenimore of Studio Ten 25 has been tapped to do some work for different Alpha Omicron Pi chapters around the country and asked Worlds Away to help with some custom pieces and a few things from our line that are perfect for the girls.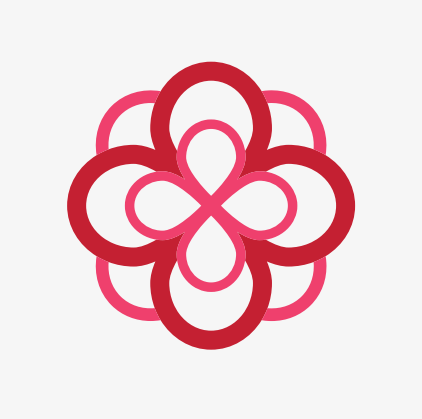 We started with a custom chair back that shows the AOII infinity rose in white lacquer with a blush velvet upholstered seat on brand with the sorority's identity standards.
The infinity rose is a perfect symbol for the AOII chapters, but is also an attractive decorative element for the chairs. It is so subtle that even some of the sorority alums have shown interest in buying them for their own homes.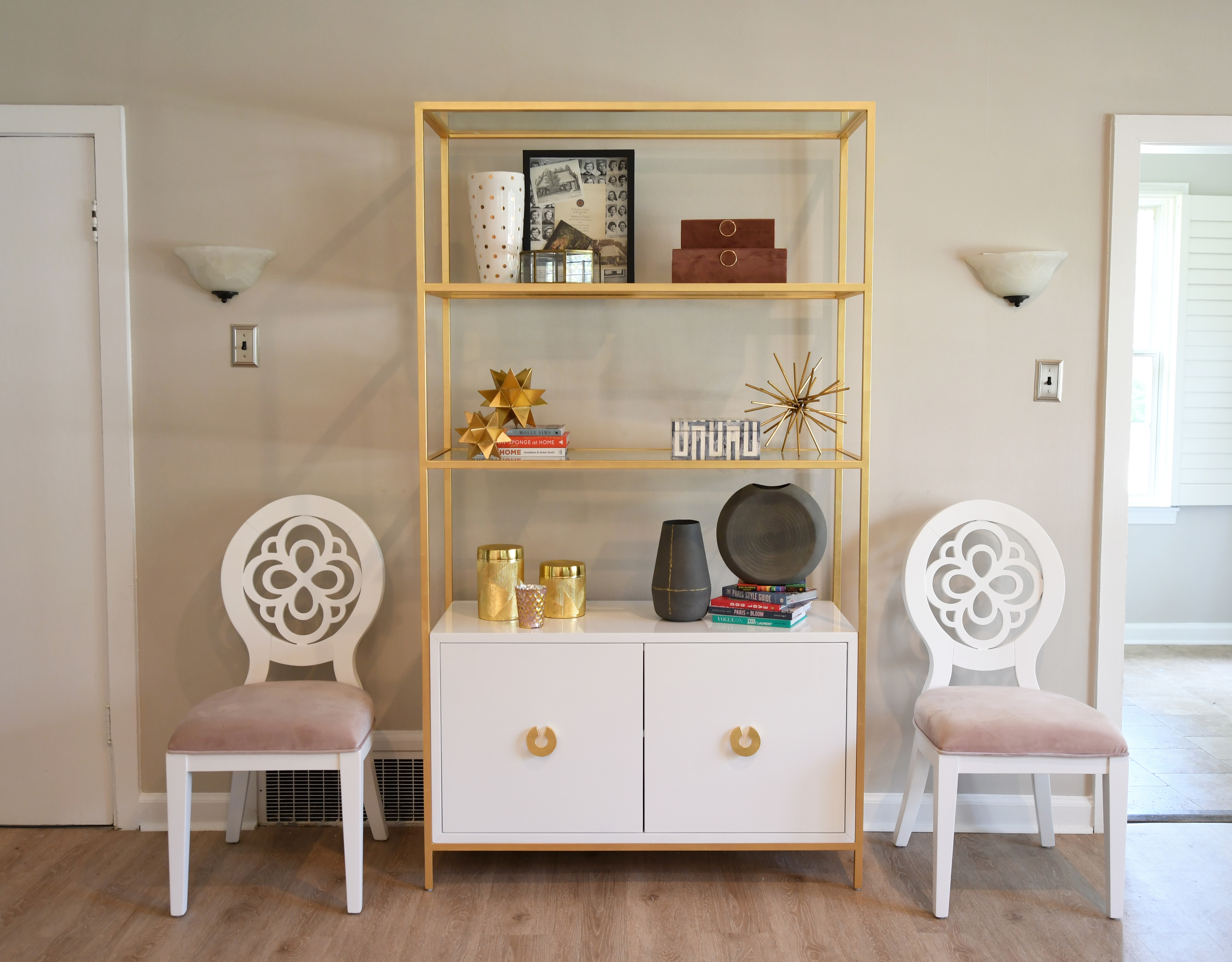 Here is a vignette just inside the entryway featuring the chairs flanking our WYETH WHG that is loaded down with lots of other Worlds Away accessories, such as the MELLIE SM box in white and blue bone. The WYETH etagere is a smart choice for the space with its shelves to both showcase accessories and its storage below that is hidden behind lacquer doors.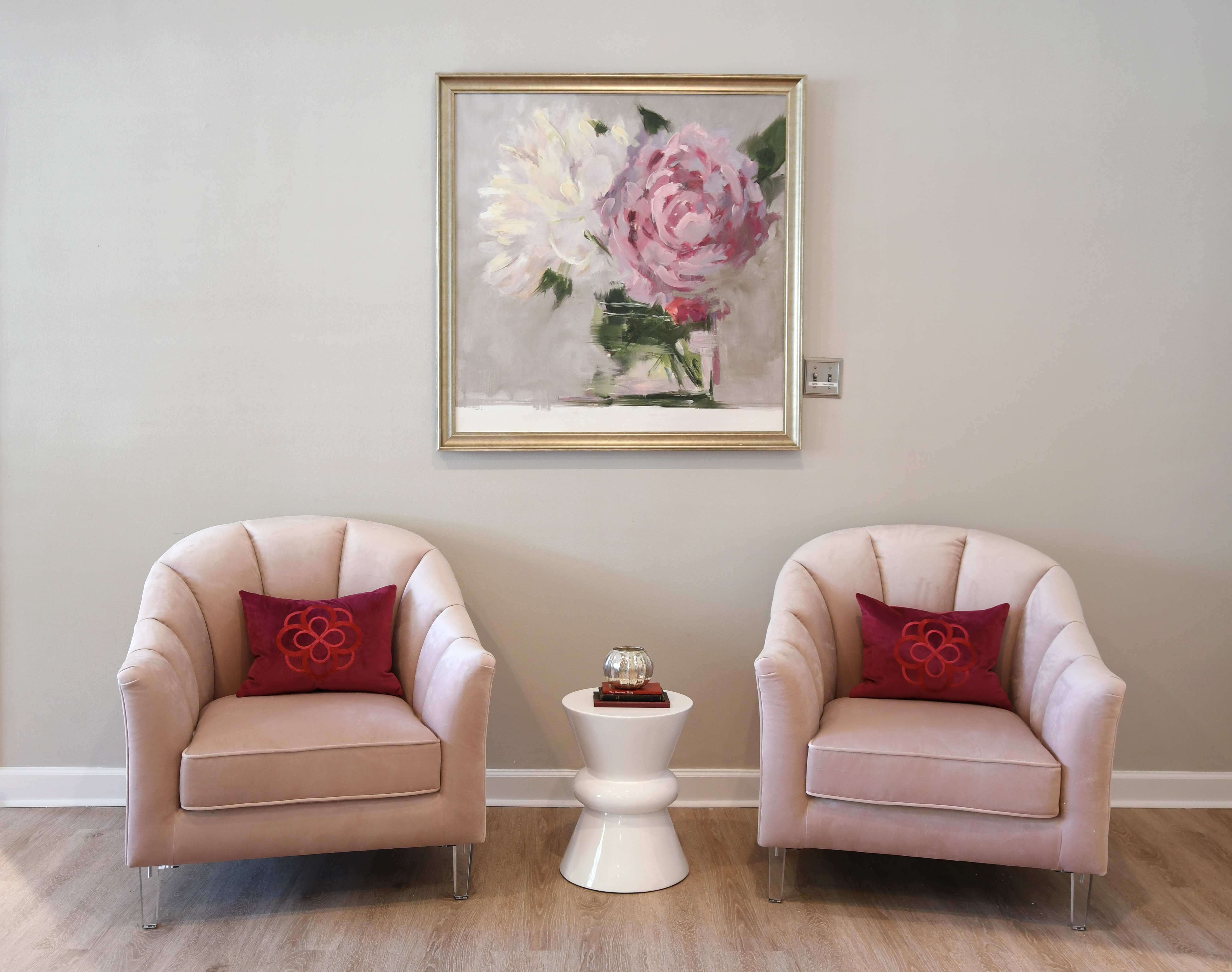 We also selected the GAYLE chairs in blush to coordinate with the blush velvet on the custom chairs, and our new summer intro side table (some people use it as a stool) the white lacquer NOBLE WH.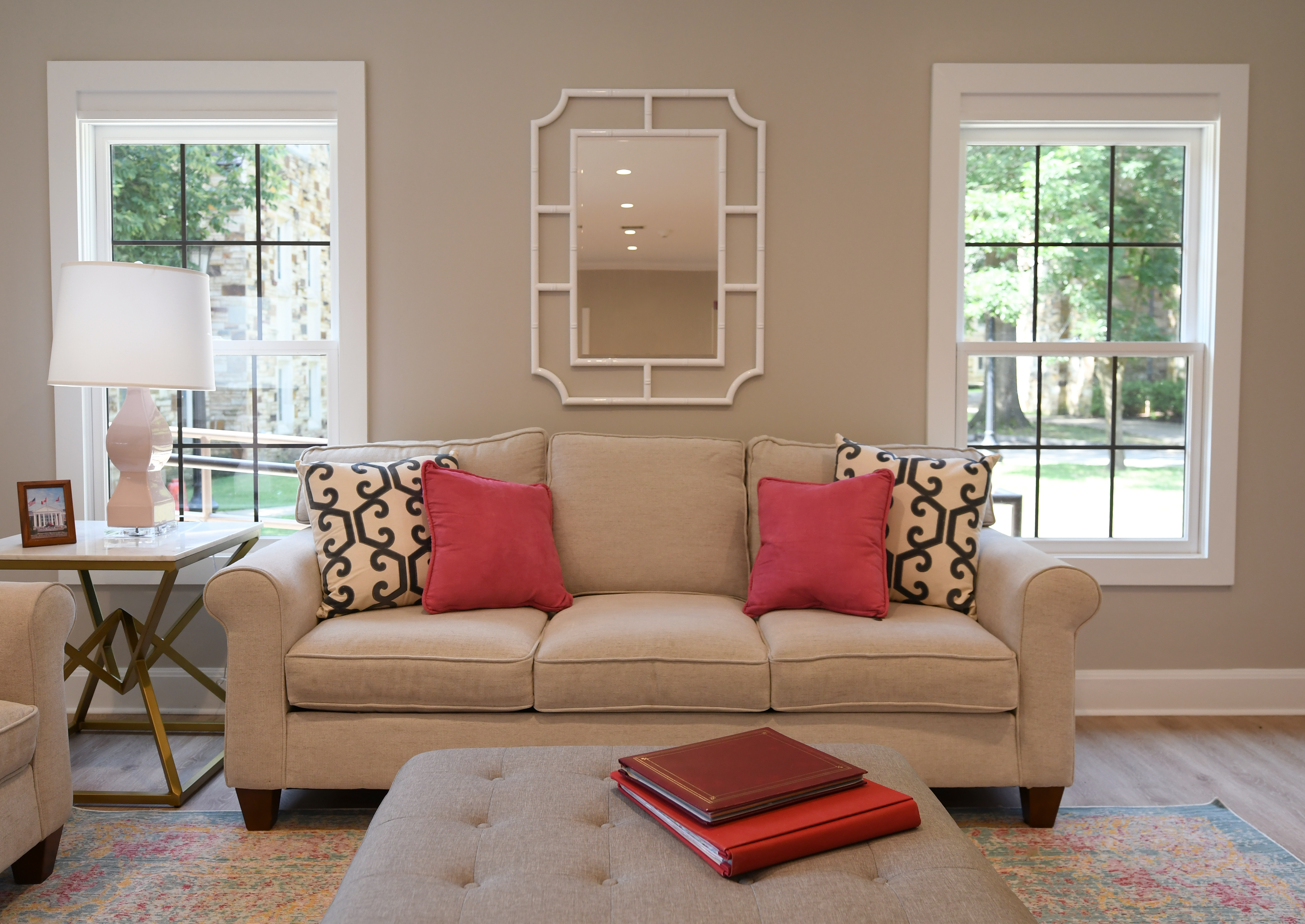 In another room, you'll find two more Worlds Away pieces in keeping with white lacquer and blush, as a nod to the AOII colors. We have the bamboo style MARIAN WH mirror and the ceramic GWYNETH BLUSH lamp. Abbe does an incredible job balancing the pink hues with neutrals and metallics so that the house feels grown up and not too girly, but still feminine.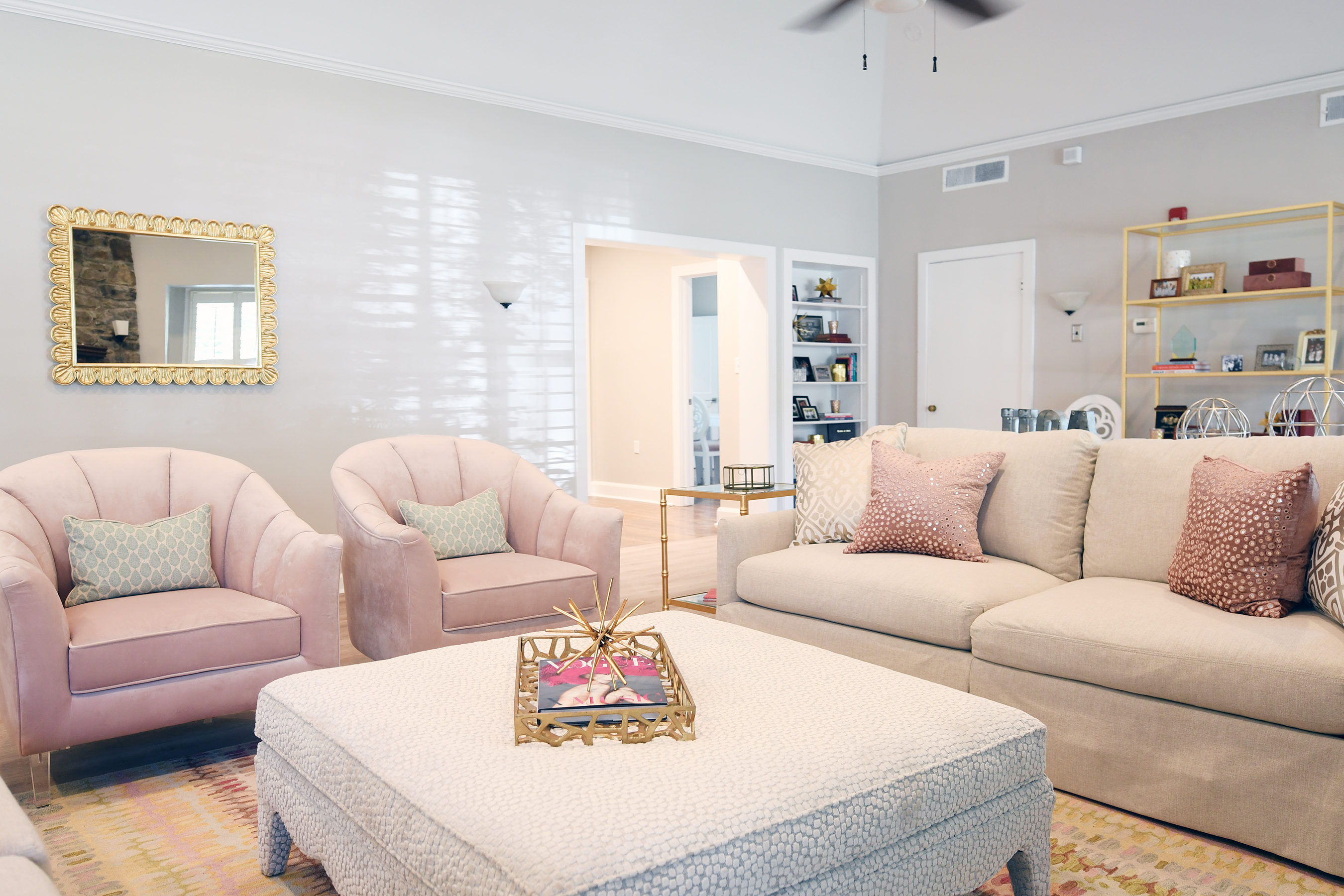 The ELIZA G mirror is opposite the fireplace to reflect light and help make the sitting room feel bigger. From this vantage point, you can see more GAYLE chairs, the top of the WYETH etagere, a few different accessories, and the gold leaf SERENA G side table.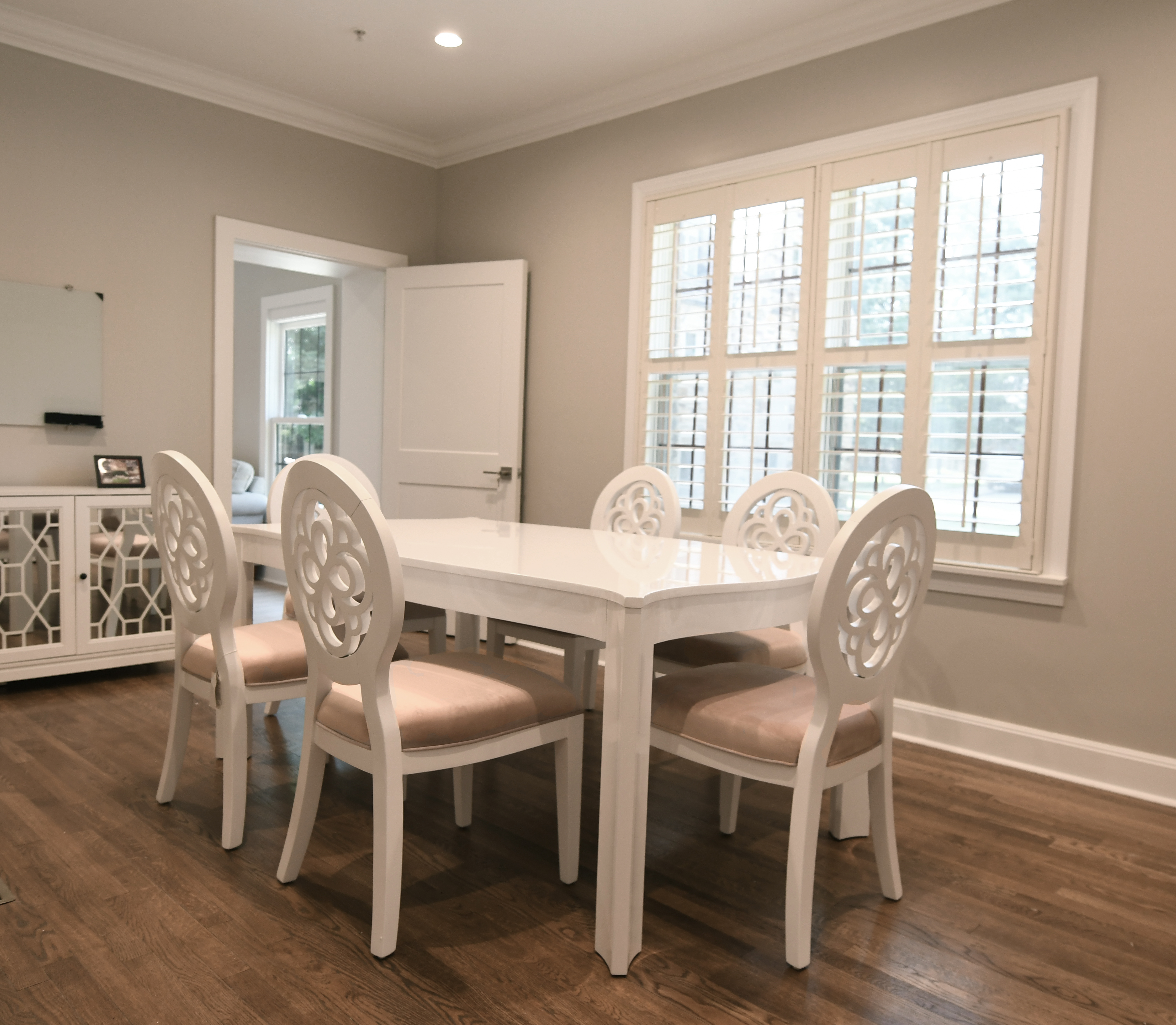 You will find Worlds Away product in EVERY room here, and the POLLOCK WH table was perfect with the custom infinity rose chairs in this room for small meetings or meals.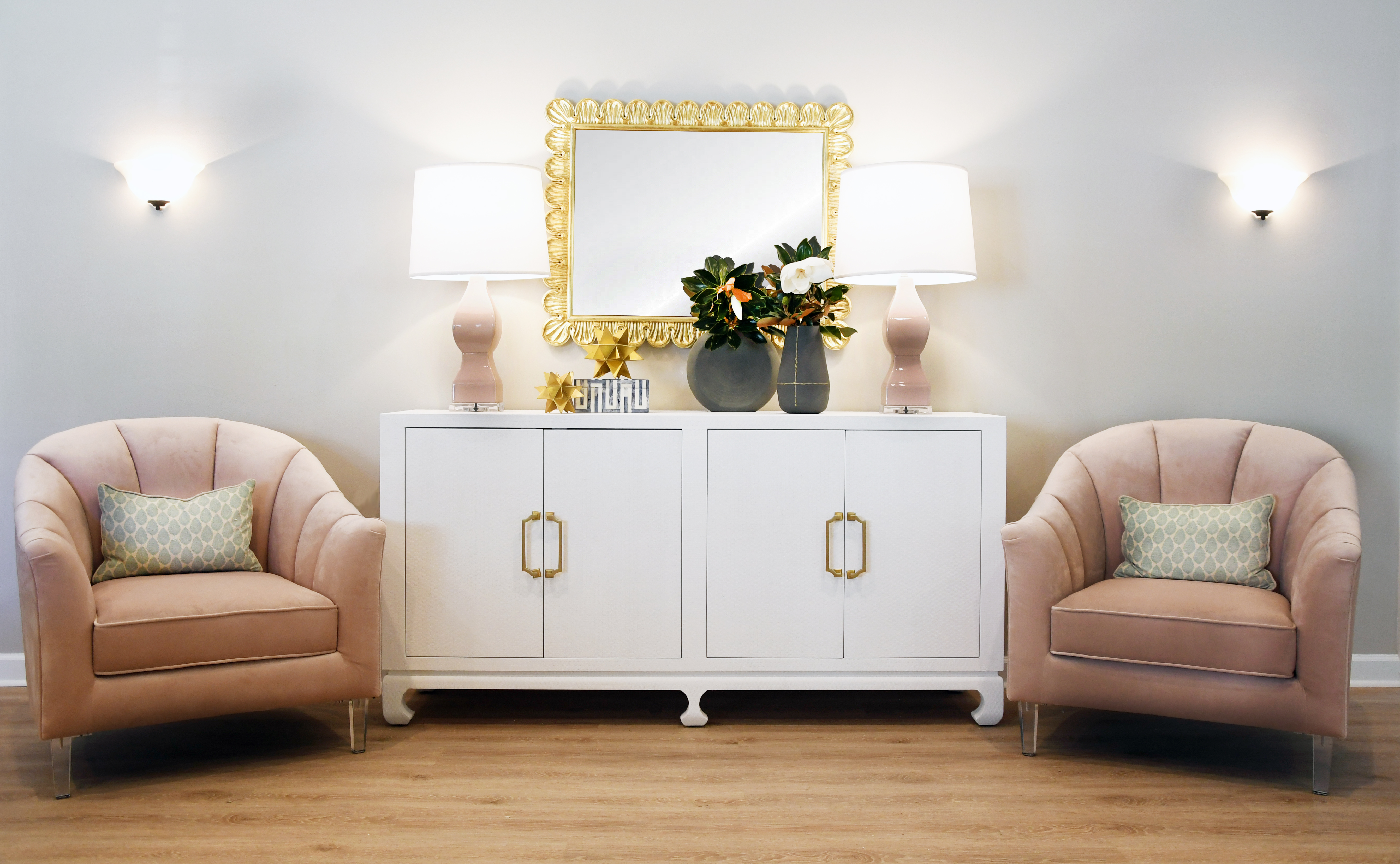 Finally, one of our favorite new intros, the DRAYTON WH with an Asian inspired chow leg base, white basketweave grasscloth, adjustable and removable shelving, and antique brass pagoda hardware.
The sisters are going to love this sorority house makeover! Thank you so much to Abbe and Mary Faith for thinking of us for this project, and we cannot wait to see how the other houses come together!