High Point Fall 2020 Show is in Full Swing!
Oct 13th 2020
While we anticipated a lighter crowd with new restrictions on daily attendance at High Point, we still went all out and glammed up the showroom! Neal Edwards has been there for the last week taking out the old and putting in the new, and the space has monochromatic look that accentuates how sleek and sophisticated our furniture is.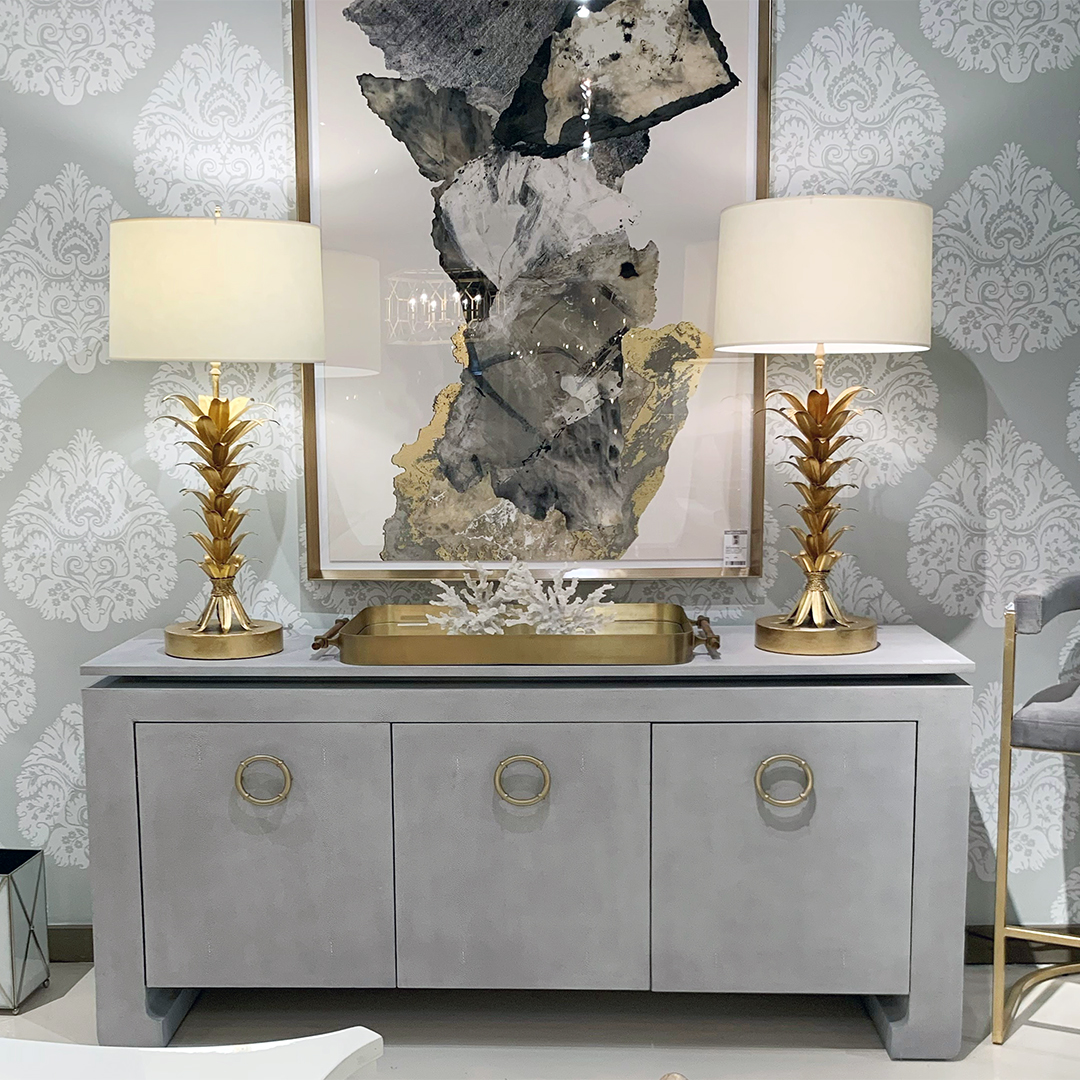 York approached us about using their newest wallpaper looks in our showroom, and we love how it compliments our pieces. Here our TILLEY LGS buffet (debuting this market) has brass ring hardware that goes so well with our luxe CAPRI G lamps and SARATOGA BR tray with inset mirror.
Some other introductions that are getting a lot of attention are our RIVAA SG etagere in smokey grey oak (also available in white lacquer) and the modernized wingback chair FRISCO IVY. The fabric is a new upholstery for Worlds Away and is a plain weave ivory that feels luxurious. The scale of the chair also sets it apart as it feels almost regal like a throne. Its curved silhouette makes it attractive from any angle.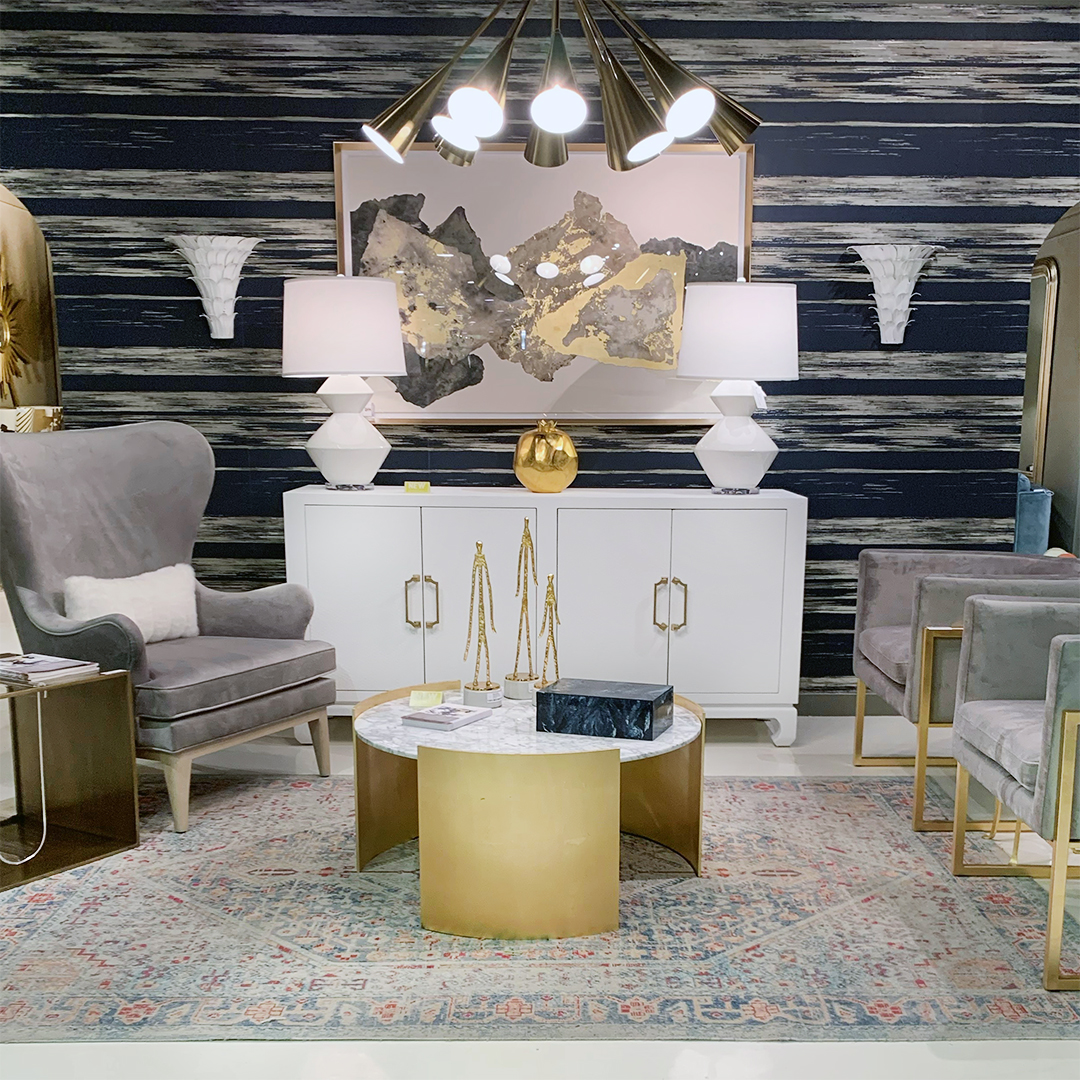 This vignette is my favorite! I love how the weathered stripe wallpaper with the deep navy makes our DRAYTON WH buffet and BONNIE WH ceramic lamps pop. Style Spotter Julia Hetzel of Julia Hetzel Interiors came by the showroom and selected the DRAYTON WH for her pick! The FRISCO seen in grey velvet here is perfect height for the BERNIE ABR brass table with acrylic magazine sling. Of all the new introductions, the MONTANA G coffee table stands out to me the most. The curved sides reflect the light nicely off of the gold leafing, and the inset marble is supported by a lip underneath. It brings effortless style to any room.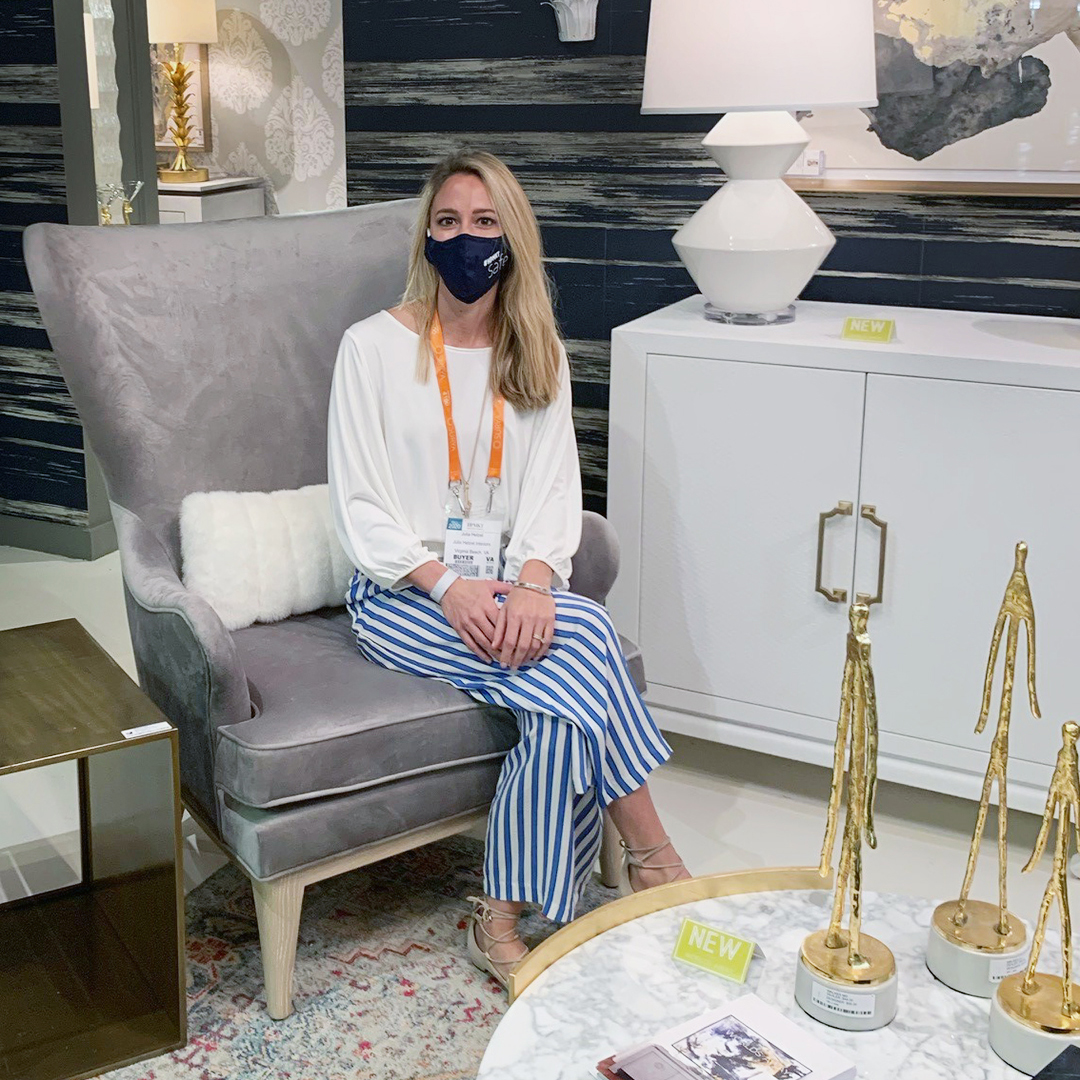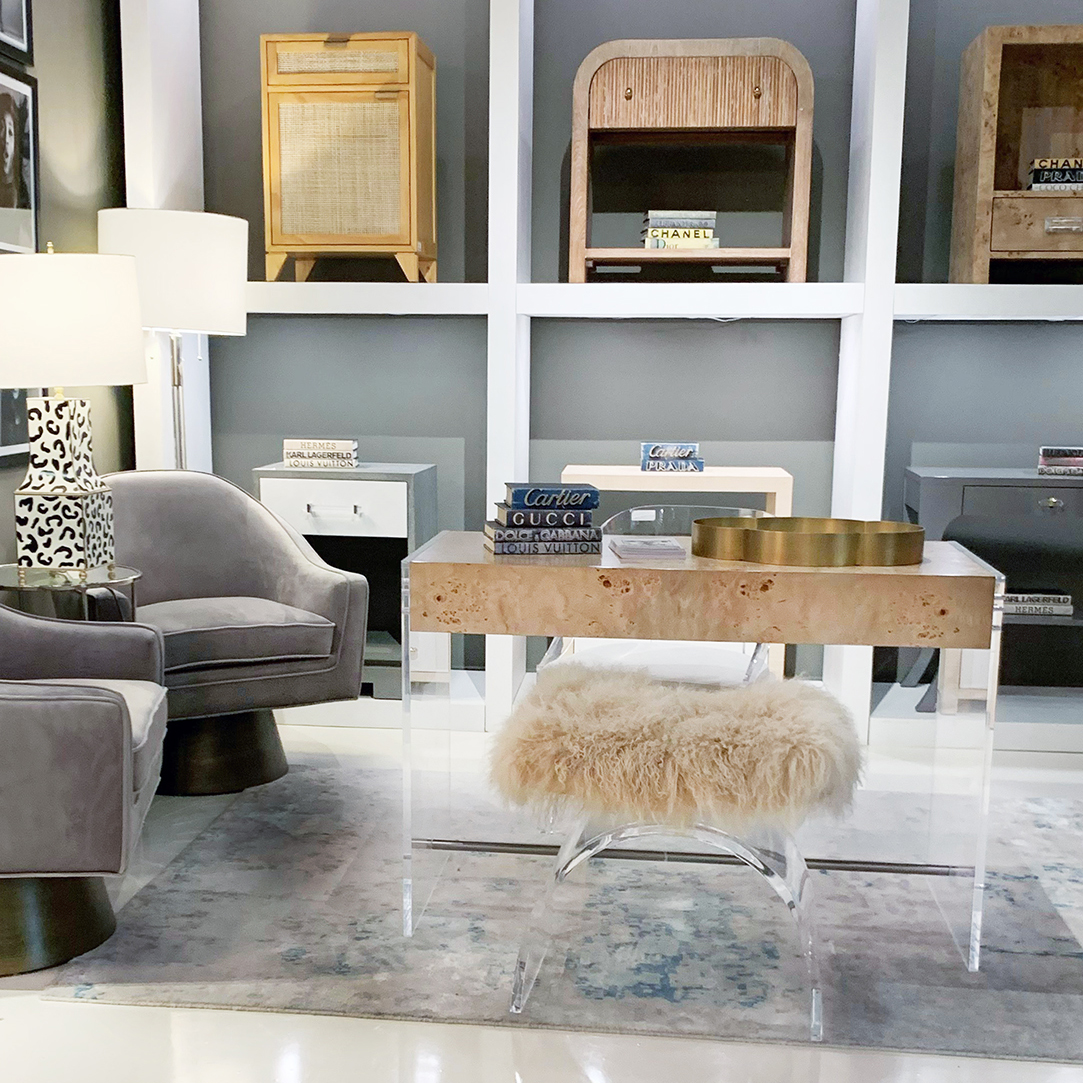 We hope you join us in the showroom (IHFC IH 500/600) for High Point this fall market through October 21 but will be glad to welcome you back to any of our markets.
Check out our virtual tour of the showroom here. It looks fantastic, Neal!
Please get in touch sales@worlds-away.com with any questions.